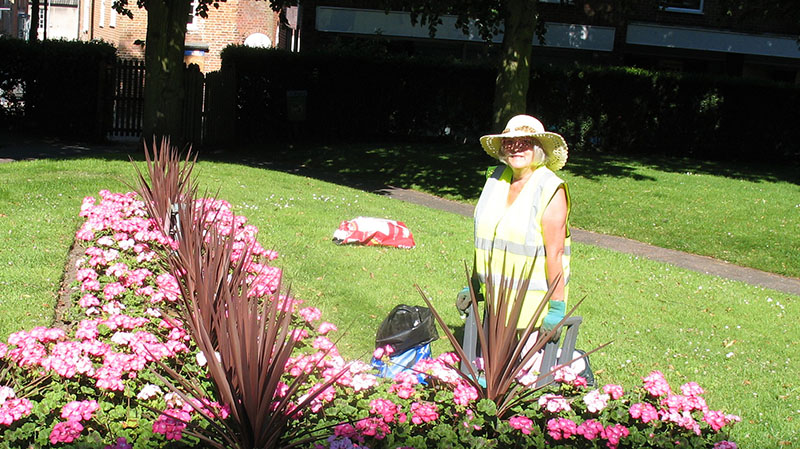 My name is Marion Lane. I am  Secretary of North Walsham  in Bloom. I am also responsible for publicity and organising all events such as our coffee mornings, town collection, lunches and this website. I am also available to help Muriel  should she need me to fill a gap in her plans
I have been involved with North Walsham since 2004 and have some brilliant  memories of those  earlier  days.
We have ,in this last  year given talks  on how In Bloom is run to various  clubs and organisations. This seems to have become very popular.
The future of In Bloom looks extremely promising  with so many things in the pipeline.
We have at the moment divided ourselves into two groups, as we are fortunate enough to have  five men amongst our number. This is something that we have not managed for  several years and means that the men can get on with "men type jobs" and us girls can do the  fiddly bits which we know is not popular with the  males.
If you would like to contact me for any reason my telephone number is
01692 405211
Email address is  marionlane10@talktalk.net